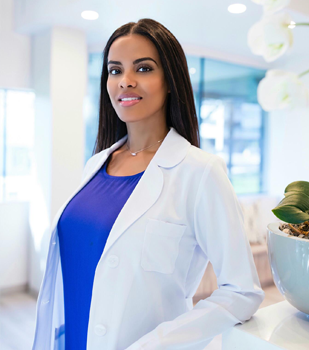 "She is clothed with strength and dignity, and she laughs without fear of the future. When she speaks, her words are wise, and gives instructions with kindness."-Proverbs 31:25-26
About Us
Radiant You Aesthetics is founded and run by Candy who is a leading licensed medical aesthetician. She loves to share her knowledge and expertise in skincare and beautification with all men and women to make them feel beautiful inside out. Candy aspired to become an aesthetician to help distressed men and women get rid of their skin problems for enhanced confidence. During her 5 years of experience she made a name for herself in the beauty industry.
Candy has worked on various skin treatments including sun-damage, acne, aging, and scared skin. As a leading aesthetician, she has always aimed at diversifying her expertise, which is the reason she sought out in working with leading plastic surgeons and dermatologists throughout her practice.
What makes her a trustworthy aesthetician is the certifications she has received in numerous beauty treatments including skin rejuvenation, anti-aging, acne scars, lasers, IPL, Yag Laser, skin wrinkles, chemical peels, microdermabrasion, laser hair removal and many more. Candy has a great eye for determining specific client needs for cosmetic procedures. She is also a leading aesthetician and has helped many clients get rid of their skin flaws with advanced treatments.
Candy also aspires to inspire others to work on their looks by consulting with other beauty experts on a regular basis. The result that she has been able to achieve over the years is the reason she wants others to look into skincare and cosmetic treatments much more seriously.
Candy has a passion for educating her clients to help them understand the importance of skin care and their skincare regimen. Candy's goal is to make sure all clients are satisfied and looking their best.
Mission Statement
Our mission is to provide exclusive cosmetic and medical care to both men and women. We are client-focused and strive to achieve the highest quality standards in cosmetic and medical treatments.